CHAMPIONTECH TECHNOLOGY
Since 2003
CHAMPIONTECH TECHNOLOGY is working on making Thermocouple and RTD thermometer and selling temperature control products.
Our motto is "Keep improving, All for customer satisfaction."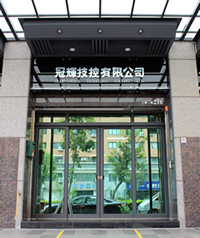 We have gained experience for many years. We own a lot of expertise no matter in Steel industry, Electronic industry, Petrochemical industry, Food industry...etc
We win all clients by insisting on high quality products and professional service. Lots of our clients are large factories and listed companies.
Our business items include all kinds of Thermocouple, RTD thermometers and temperature control products.
To fulfill our customer's request, Championtech establish CPT calibration center and has been certified by ISO/IEC 17025:2005 (TAF Accreditation no.: 3281)
CPT is independent operation unit and offer reliable temperature calibration service. Accreditation Range include RTD(KE1002), Thermocouple (KE1004) and Thermocuple Thermometer (KE1005)